Portland-based High Tech Startup Puts the Brakes on Bike Theft
By Üma Kleppinger
Long after Lance Armstrong has faded from the limelight, the interest in cycling in the U.S. continues to grow. That growth has spurred a new sort of cancer: an epidemic of bike theft. Estimated to be a $400 million annual industry, bike thieves are organized, crafty, and quick. They'll nip your beloved vintage Schwinn cruiser from the parking meter in front of the café faster than you can say "There's an app for that."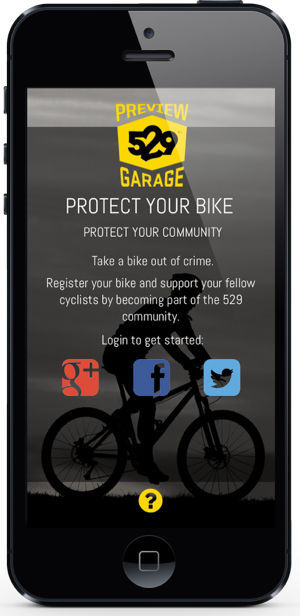 Photo courtesy of Lara Ferron
Well, now there is an app for that. Portland-based Project 529 aims to put a dent in the stolen bike market through an innovative registration and recovery service called the 529 Garage. Although it won't prevent your bike from being stolen, the 529 Garage allows cyclists to record the information necessary to file effective and quick police reports and insurance claims in the event of theft.
Using the app, riders can register their bikes by serial number, record identifying features and details, and take photos of themselves with the bike. Currently, there is a preview version for the iPhone app, which is functional and free to download and begin using. The company is working on adding additional features to the official launch of the app, scheduled for May 29, 2014. An Android version is expected to be released by mid-summer.
"We're software developers who ride bikes," says J. Allard, the company's founder. Necessity being the mother of invention, Allard conceived 529 Garage after having bikes stolen, then recovered after two solid months of tracking the thief — by himself.
"My personal experience revealed the scope of the problem. There are other registries out there — other initiatives to help curb theft — but no one had yet tapped into the power of networking resources, so I engaged law enforcement and rallied the support of cycling industry leaders, and Project 529 Garage was born."
Allard is driving a community-based, high-tech approach to solving the problem of bike theft. Perhaps the greatest advantage built-in to the system is the activated alert network. Ultimately, as more cyclists "park" their bikes in the 529 Garage, the network grows. When a bike is reported stolen, the entire community is alerted, mobilizing users to keep their eyes peeled within a geo-specific region, kind of like an Amber Alert system.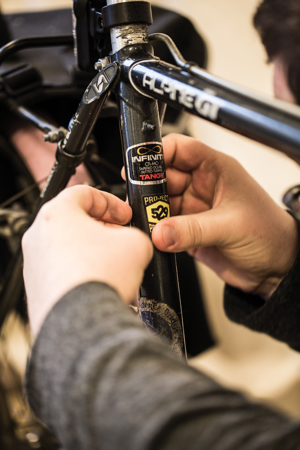 The company partnered with local bike shops throughout the Portland metropolitan area to provide free bike registration on May 29 as a pilot program. The event will kick off a summer tour to other urban cycling communities such as Seattle and San Francisco, as well as select road and mountain biking events and races. The industry participation is a large part of the strategy to curb bike theft through informed networking.
"We were excited to be included in this pilot to register bikes using the 529 Garage," states Bill Larson, owner of Cyclepath bike shop located in Portland. "Using technology to enable grassroots community activation is something that hasn't been done before … I'm happy to work with Project 529 on this mission."
As cyclists, the investment we make in our bikes is more than financial, whether we ride a cheap and battered fixie for commuting or a $9,000 full suspension mountain bike. The real value of bicycles is the memories associated with them, the places they've taken us, and the experiences we've had with them.
Losing a bike to theft is nothing short of heartbreaking. There's no app for mending a broken heart, but if Project 529 has anything to say about it, that particular kind of heartache will soon be a thing of the past.
To register your bike in the 529 Garage or for more info, please visit project529.com.
Üma Kleppinger is a Portland-based writer and advocate for full-contact anti-bummer living. She is a recovering sesquipedalian who writes about life in the saddle (umabomber.com) and outdoor adventure. She is also the creator and author of BikeYoga, a yoga program for cyclists. When not writing, she can be found riding her bicycle in the mountains around the Pacific Northwest, and vice versa.