Muddbunnies Expand their Reach
By Cailey Nickerson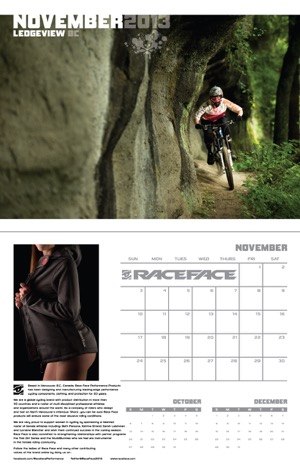 Photo courtesy of Muddbunnies
A new breed of bunny has surfaced in Vancouver, BC. Conditioned for speed and agility, their unique love of mud and tolerance for pain set them apart from others of their kind. Spotted by trail users in the Canadian Pacific region, rumors have spread of their migration to the Seattle area. You have been forewarned. Meet Muddbunnies: the all ladies' mountain biking club of North Shore Vancouver.
A squad focused on encouraging female mountain bikers, Ryan Petersen founded Muddbunnies in 2005. Since then, Muddbunnies has evolved from a yahoo group of five women to a race team and non-profit organization that counts more than 100 members and 25 racers, or "bunnies" as they like to be called.
Their website sports pictures of the ladies dirty, mangled, and all together rapturously joyous. Their logo: a hot pink bunny skull and cross bones. To encourage and maintain a demographic of women cyclists in the Pacific Northwest, the club hosts clinics, weekly rides and performs trail maintenance in the North Shore area of Vancouver, BC.
With the latest addition of American rider Nadja Baker of Fidalgo Island, Wash., the 2012 Muddbunnies team is snowballing across the border into the Evergreen State. By 2013, the club plans to open a Seattle chapter and lead weekly rides on trails including Tiger Mountain and Duthie Hill Bike Park near Issaquah, as well as Tapeworm in Renton.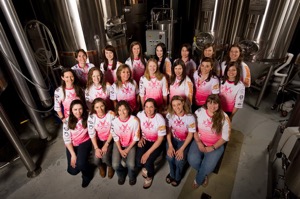 Photo courtesy of Muddbunnies
Diana Walker, operations manager and co-owner of the organization, says the rides will be led by Washington residents Emily Sabelhaus, Christina Chacaron, and Sasha Visconti, who are current Muddbunnies members. They plan to move on to clinics and trail maintenance as popularity increases. Walker and other members are confident the new chapter will mirror its predecessor's.
"Women everywhere are dying for something like this," she explains.
Despite the rugged nature of Vancouver's North Shore trails, Muddbunnies is not exclusive to the aggressive biker. Walker says their mission is, and always will be, to encourage and inspire women of all abilities to ride.
"Our goal is inclusiveness. It doesn't matter if you are a hardcore rider or just a beginner, the idea is that we are encouraging more women to get on a bike."
The club worked with pro racer Kat Sweet on the Sugar Showdown, a women-only freeride event and clinic in western Washington that occured back in July. The successful turnout reiterates Walker's statement and is a hopeful foreshadowing of what is to come with the presence of this new breed of bunny here in the U.S.
To get involved in the 2013 Seattle Chapter of Muddbunnies or to purchase their bunny calendar, visit muddbunnies.com